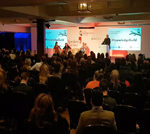 We really enjoy working with Ian and the Promo Video team, he comes to us with creative ideas and always seems to capture the moment in the edits, we can rely on him to take 1.5 hours of film to pick out all the necessary highlights. Ian is professional in his approach and extremely efficient on the day and we can rely on him having a great understanding in how to interact with delegates. Additionally, he turns around his final edits super quickly which is always appreciated. We would highly recommend Ian for any corporate or promotional film project.
Tim Gold – Speakers Corner agency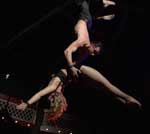 "Promovideo provides an incredible service and is great value for money too. From the very start of a project, the team is dedicated to create the perfect video and communicates with you at every step, from concept to the finished product. I have been using Promovideo for over 8 years and wouldn't go anywhere else."
Camille Benousson (Spieler Productions, Continental Drifts agency, Upswing theatre company)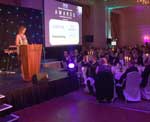 Working with Promovideo was a delight – They were friendly, professional and the footage they provided us with was of very high quality. His video editing skills were exceptional and he was extremely intuitive with the changes we requested. We were thrilled with the end product and would highly recommend Promovideo to other companies that need excellent, cost-effective video production work done.
Jeremy Coward NOA/GSA (Global Sourcing Association)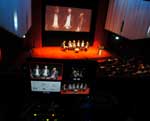 "The Promo Video team filmed one of our larger events. They were very accommodating and provided live streaming/on the fly editing as well as a full video of the event and photography. We were very happy with their performance on the day and despite a few setbacks with equipment at the venue they were able to solve those technical issues so that the event would run smoothly. Very affordable for our budget and an overall stellar service."
Anthony Konarski (Access Pay)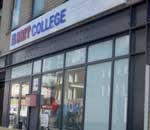 "Promovideo were great to work with! This was our first time creating a promotional institutional video and Ian made the process extremely easy. We were especially impressed with the fast turnaround time from filming to the final edit, especially as we requested many changes (some last minute) which Promovideo were more than happy to comply with, without fuss. The final product is perfect and has brought our vision to life! We would definitely recommend Promovideo and would love to work them again in the future."
Brit College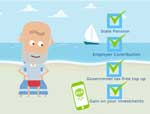 "Ian has managed my project amazingly from the start and liased with me at every stage of development. Always available, helpful and efficient. Project was delivered on time, within the budget, could not have asked for better service. Thank you."
Agatha Koziol British Polygraph Network
Recent Corporate Video Work
Here are some of the projects we have completed for clients over the years
Engie – Filming and editing 30 seminars at the International conference of renewable energy in Liverpool 2016
GLE (International trade services) – Production of a promotional video for a training event at Goldsmiths college 2016
Speakers Corner  (A Leading International Speaker Consultation & Booking Agency) – promotional videos for 4 of their 'knowledge guild 'events plus a videos for 2 of their 'Comedy Collective' showcases. 2016 – present
Institute of Ismaili Studies – production of informational and promotional videos for conferences, discussions and training courses
2016 – present
Derma Medical (Training provider in a aesthetic medicine) – Promotional video for their training courses at the Royal Society of general practiioners 2016
KJB Print – Print company – Production of seven videos including a promotional video, website banner, about us video and several third party testimonial videos from related companies such as Ricoh and Duplo 2016
One Question – Promotional video for the launch event about the marriage of technology and humanity 2016
Abaka – Production of an animated explainer video 2016
Upswing – Production of a promotional video for the show 'Bites' 2016
Brit College – Production of a promotional video for the college plus a highlight video for their 10th anniversary celebrations 2016
NOA /GSA (National association of outsourcing/Global sourcing association) – Production of promotional videos for conferences and smaller events, filming of interviews roundtables, live pitching sessions and seminars.  2015 – present
Access Pay – Multi camera filming and AV at the finance and banking conference at the Barbican centre 2015
London Chinese Philharmonic Choir – Filming the 70th anniversary concert of the end of world war 2 at Cadogan Hall, London 2015
Glasshouse Theatre and dance company – promotional video for 'me, you and everyone else play' 2014
Custom House School – Filming a launch event 2014
Clyde and Co international law firm – Filming meetings 2014
Alsbridge plc – Filming and editing of a re-branding video 2014
Performance Marketing Insights – Production of promotional videos for the conferences in Berlin and London. Filming and editing 30 seminars 2014
Selachii LLP – Production of a series of FAQ videos 2014
Citadel Promotions – Production of 2 promotional videos for the Salvation army band and the Kings Division military band 2015
Upswing Theatre Company – Production of promotional videos for both the research and development phase and the production of the Bedtime Stories play 2014
RLM Finsbury – Filming and editing a video for the Vedanta market opening at the London Stock Exchange 2014
Ashdown academy event course – Assisting in video production part of the course 2013
Homerton hospital – Filming of the sports medicine symposium and production of a video profiling the surgeon Dr Ziali 2013
Palantir – Filming presentations 2013
Performance Marketing Insights conference 2013 – Production of a promotional video for the event in London and filming of the keynote presentations
ProBack clinics – Production of an introductory promotional video with testimonials and a video detailing the technology used at the clinic 2013
SCLA Ltd – Training video involving the preparation of food dishes 2013
Upswing Theatre Company – Filming roundtable discussions and production of a promotional video for the 'Set Up' course 2013
Zizzi restaurants – Production of training videos for the restaurant chain involving the preparation of dishes 2013
Adinsight – Filming seminars at a corporate event 2012
Chambers and Partners (Legal practice guides) – Production of a corporate video involving the presentation to camera by the CEO 2012
NHS – Interview based staff corporate video. 2012
Greenlight Digital – Search engine marketing. 2010 – 2012
Producing a series of 90 minute videos of specialist roundtable discussions and conferences
Existem – Affiliate Marketing Experts
Promotional videos of the A4U Expo 2009, 2010, 2011 and 2012, at the Excel and Hilton conference centres, London
Fitness First – Pre-Olympic promotional video with Marlon Devonish 2012
Fast Track Sports PR agency – Production of a series of videos profiling the UK Taekwando Olympic team after the 2012 Olympics in London
Art Concoction – Agency for artists
Profile videos for artists 2012
Continental Drifts – performance agency.
Promo videos for the remixed festival, London. 2011 and 2012
International academy of Greenwich – A series of videos to demonstrate an education proposal
Watford Palace Theatre – Production of a 5 minute promotional video for the play 'Our Father' by Charlotte Keeley
Talent Corp – Promotional video for a high profile Malaysian network event 2012
Fashion Insight – Promotional video for the Fashion and Beauty summit 2012
Halpern PR – Production of a 2 minute promotional video for the launch of a new store by the brand Yoomoo.
Six Degrees (events) – promotional video of the 'apps world' conference. 2012
APCOA – A 3 minute promo video for APCOA, leaders in UK parking management. 2011
Mizuno footwear – A 3 minute promo set at the 'Royal Parks' half marathon. 2011
Animazoo – Motion capture systems. 2011
Producing promotional videos for their motion capture systems
Lupus UK charity. 2011
Produced an informational DVD of 5000 copies about the autoimmune disease 'Lupus' for newly diagnosed patients.
HM Treasury – Filming Conferences and interviews, filming and editing interview based information films for DVD and intranet.
Bottle PR – UK PR Agency. 2010
'Unearthed Foods' – Publicity/promotional videos
'Cantina Laredo' Gourmet Mexican restaurant UK launch – Publicity and educational videos for online marketing and social media
Newslink Services – The leading provider of news for seafarers
Filming interviews. 2009 -2010
Principal Global Investors
Filming interviews for inclusion in remote conferences and meetings via DVD and the internet. 2008 – 2010
Silverleaf events Ltd. 2010
Filming Kuwait Oil 75th anniversary celebrations
Osney Media
Filming conferences and interviews, editing information and testimonial videos
Selective Beauty (UK) Ltd
Filming and editing training video for the release of the 'Usher' perfume range
Continental Drifts production agency
Filming production events and editing promotional videos
Acquisitions
Filming and editing promotional videos for their range of luxury fireplaces for the company website. 2008-2011