The Business Show, London, 2016 

I was approached by the Business Show (formerly the great British business show) earlier in the year to exhibit though for various reasons wasn't able to make it. I did however attend as a guest for the first time and was impressed by the diverse array of seminars and networking. The two day expo at the Excel Centre, London brings together many of the different elements that make for a successful business. Business information, marketing, networking and psychological mindset. I've been to many conferences and expos that have addressed these in isolation but it was exciting to see everything under one roof. 
Google digital garage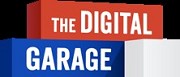 Google digital garage is an online learning centre with free seminars operating at expos around the UK such as the London Business Show. The one hour seminar that I attended was an overview of how the search engine works and how to optimise websites and content accordingly. An hour long seminar obviously covered only the basics though it was a very useful overview of SEO for small businesses. We covered onsite optimisation, link building, content generation, adwords, 'Google for business', local search and current trends in the search engine's algorithms. SEO is of great value to most online businesses and having at least a working knowledge is highly useful even if you outsource your marketing or have a dedicated marketing department. 
Seminars and Networking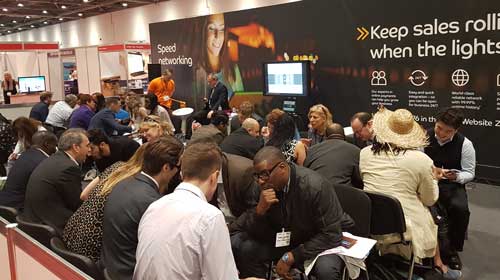 I dropped in on several of the keynotes which were all well attended and mostly of an inspirational nature. The marketing seminars I attended varied from a basic overview to some fairly detailed talks around content marketing and video production. Although much of this content can be found online I find the setting of live seminars much more inspiring. Many of the seminars were concerned with cultivating an optimum mindset for business. This was good to see alongside all of the more tangible skill sets.  I attended an inspiring seminar on networking by Stefan Thomas, the author of 'business networking for dummies'. The talk stressed the importance of networking groups, referals, giving value and having a concise pitch to describe your business. Conex, The networking app also had a large stand with a networking noticeboard running throughout the show. A very popular speed networking session was also in continual operation throughout the show. This is a great way of making connections in a very short space of time. Overall, the atmosphere was friendly with an eagerness to make connections.
Corporate Video Production
Video marketing and corporate video production had a good presence in the seminars and were well attended. Online video has been on the rise for over a decade now and 2016 is the most prominent. Video is now the biggest driver of traffic on the Internet. It also builds trust, brand awareness and engages customers more than any other media. With the cost of professional video production relatively cheap now compared to the previous few decades, small businesses are now able to compete with the big brands. A well produced promotional video with a good distribution strategy can be the single most effective marketing campaign for a small business. I was pleased to see that the video production stands at the Business Show were buzzing and well attended. Some where offering free talking head videos for attendees of the show. It is clear that video is the way of the future though it can be quite daunting for a business to use video for the first time. We produce regular articles on how businesses can use video and navigate the sometimes complex path of making video marketing a success. A two minute promotional video is an opportunity for a business to distill their mission, purpose and personality into a creative and emotionally engaging package. Talking heads, interviews, testimonials and vox pops can build trust and thought leadership and provide genuine value to their customers. There are also times when low maintenance, DIY videos filmed on a smart phone are perfectly adequate and sometimes preferable to professional video productions. We are a corporate video production company based in London and specialising in promotional videos. Please contact us at for free advice and information on using video in your business.
The next business show is 17th–18th Nov 2016 at Olympia, London. I'd recommend it for small businesses and start-ups for and inspiring two days.
If you like this please link to us and share on social media