The World Through the Eyes of a Corporate Video Production Company
Introduction – Promo Video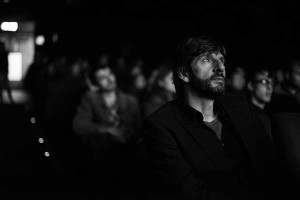 I am a video producer based in London, UK. This blog is an exploration into the world of marketing, communication, technology, ethics and the future of humanity – from the perspective of a video producer. I have found myself in the middle of a video revolution. Online video is at our fingertips. How is this new era affecting who we are as people, consumers and businesses? Video is already the dominant source of traffic on the Internet and the coming years looks likely to expand further. A point may come when every business on the planet will need a video presence or risk extinction. This new Information age with video at the helm is exciting. It does however, throw up ethical concerns and a consideration of the role video will play over the coming years. The blog explores this and the new media such as virtual reality that looks set to profoundly affect the way we communicate with the world.
Video Production and Online Marketing – Video Marketing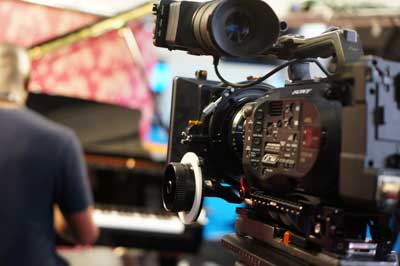 I had absolutely no interest in marketing for the first half of my life. Creative endeavours, first music and then film making dominated my world. Marketing was just a means to sell music and films.  I launched the video production company Promo Video in 2006 to make promotional videos for the world around me. Music, theatre, dance and performance. Before long, I found myself at the centre of corporate marketing campaigns. Product video, sales video and commercials. A decade later and marketing intrigues me more than ever. We are bombarded with content through social media requiring an increasingly subtle and value based approach to advertising. Content marketing and in particular, video marketing are grounded in the idea of strategically distributing valuable content.  Conveying who companies and brands are and what they stand for, is something I seem to have inadvertently found myself in the middle of. This new age of ubiquitous video presence is exciting though opens up ethical and philosophical questions. The optimist in me would like to see video promoting a world of honesty, authenticity and integrity. Corporate video production inherits a century of filmmaking history. For a number of decades now, brands have been using this language to associate with positive emotions and virtues. This has been incredibly successful and while this can work for the greater good it can also be viewed as deceptive and manipulative. This kind of video advertising has always been the domain of high-end brands. This new age of of empowering technology and information is bringing it within reach of all businesses. This requires some ethical navigating. To align with a human virtue is a bold statement for a brand to make and a social media equipped public will be the judge of whether a brand deserves it.
Video as a means of Communication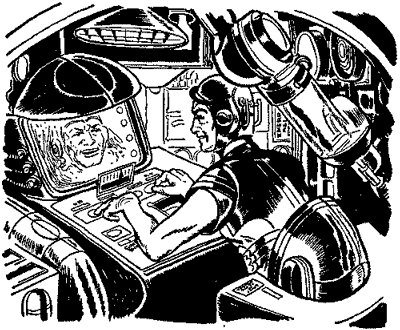 Video production is a multifaceted and highly developed mode of communication. On its most basic level, a face on screen can feel trustworthy and believable. Throw in music, cinematography and editing, and video can communicate on many channels simultaneously. Marketing videos deliver a message to the outside world though corporate video production also leads the way in internal communication and training videos. The sophisticated language that film and TV have developed over the decades allows companies to convey more intangible feelings and emotions through inspirational videos and documentaries.
I'll also be looking at how communication in the information age is affecting our lives.  What will be the effect on a generation growing up in a world that is continually filmed and photographed? Will it become more ego centric or more self aware and altruistic? A 2 minute promotional video can do a lot more than sell a product or service. At its best, video production encourages us as individuals and organisations to step up to the plate and declare who we are and what we stand for. Video is also facilitating a new era of personal branding. It gives us a platform to define our place and contribution to the world.
The Role of Video in Ethics, Politics, Culture and the Future of the Human Race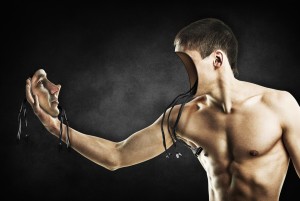 Video is consumed across all of our devices. Whatever technology comes next, video is sure to be a key feature. It's an exciting though complex time for marketing and advertising as well as video production companies. Politics and cultural attitudes are also affected. Over the past couple of years, The Islamic State have embraced video marketing in a shocking and controversial way. Social media has become a battlefield in a war of cultural influence. The world is racing to keep up. The new technology around the corner will no doubt accentuate all this. I don't expect 3d or 4K video to have much affect on us. However, virtual reality 360 video and interactive technology may affect us in a profound way. There is a buzz in the video production industry about virtual reality though it's affect on the corporate world is yet to be seen. At Promo Video we're not yet offering VR 360 video as a service though we're exploring how our clients might benefit from this technology. When we do start offering this, possibly later in 2016, we should have a good idea of how companies and brands can really capitalise on this powerful and immersive experience. Video is also likely to play and integral part in the artificial intelligence that will be creeping into our lives over the next 20 years. With it comes an unprecedented degree of unpredictability.  The positive and negative implications of A.I. lead to a consideration of who and what we may become in the future. Computer technology is on an exponential rise while our consciousness evolves relatively slowly. We may struggle to keep up. The new technology will put unprecedented power at our fingertips. With it comes the need to embrace rapid change and avert negative outcomes, even existential risk. We will need visionary foresight and ethical maturity. Video is core to the new technology but I also hope it can help in creating a sustainable world of honesty, compassion and integrity.
If you like this please link to us and share on social media